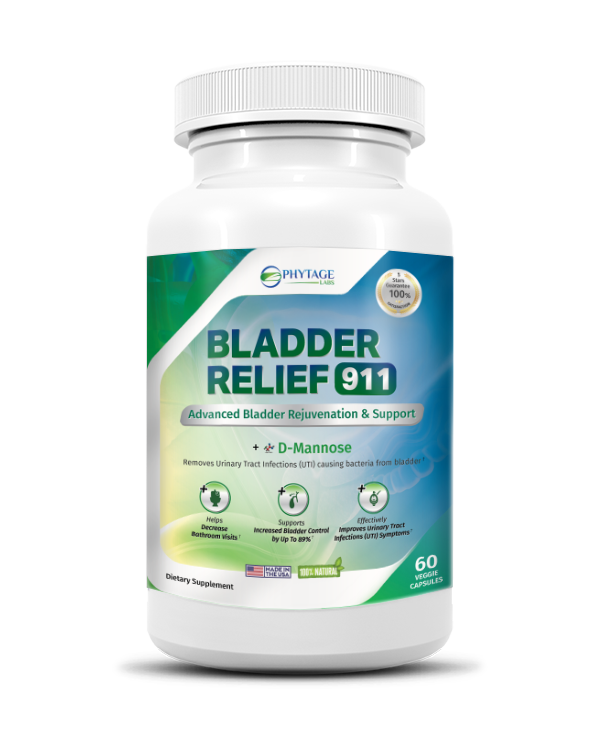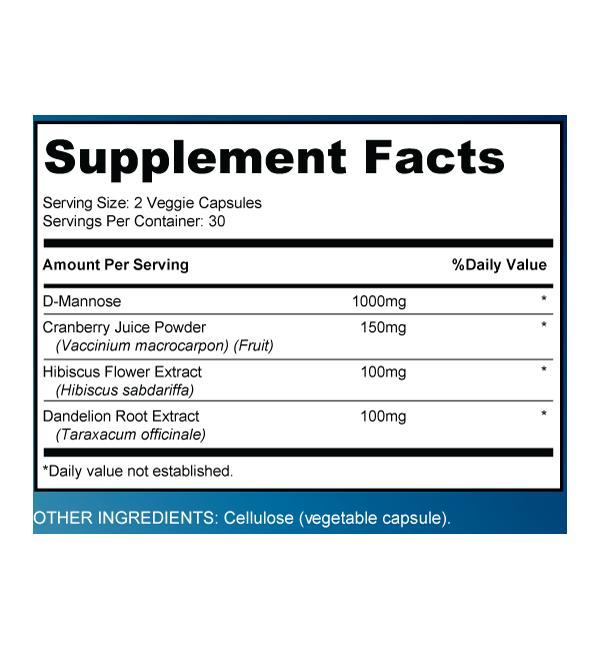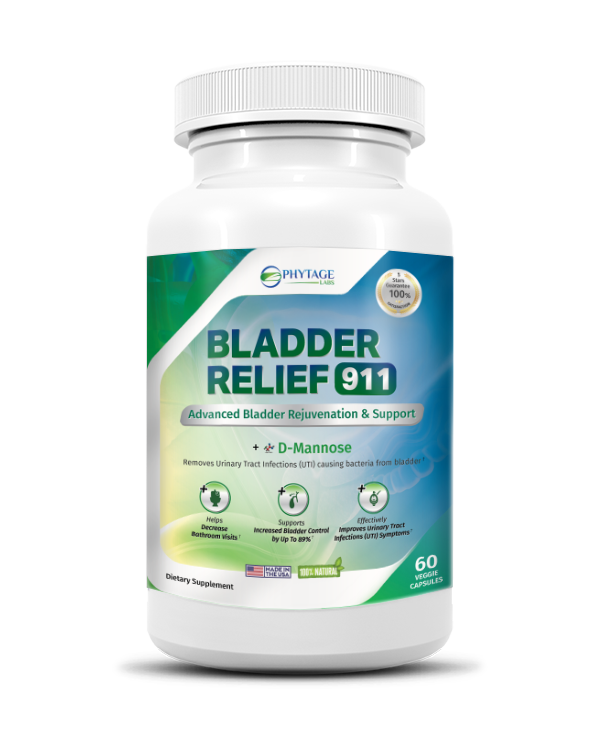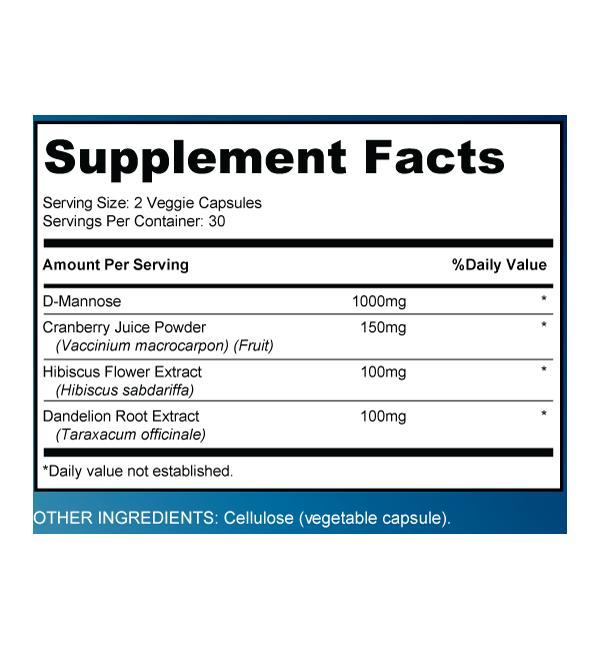 Bladder Relief 911
Bladder Rejuvenation and Support Formula
Meticulously researched, selected and measured by experts in urinary health and bladder solutions. The D-Mannose, Cranberry Juice powder, Hibiscus Flower and Dandelion Root contained in Bladder Relief 911 have antibacterial properties and bladder muscle strengtheners that help support your body's urinary and bladder health.
Helps support flushing out bacteria
Helps promote long-term urinary tract health
Helps you avoid potential harmful side effects from antibiotics aad helps protect you against antibiotic resistance
Select Your Quantity
The Phytage Labs Promise
All
Natural
Cruelty
Free
Money-Back
Guarantee
Made In
USA
Giving
Back
Non
GMO
About Bladder Relief 911
Protection To Help An Unpredictable Bladder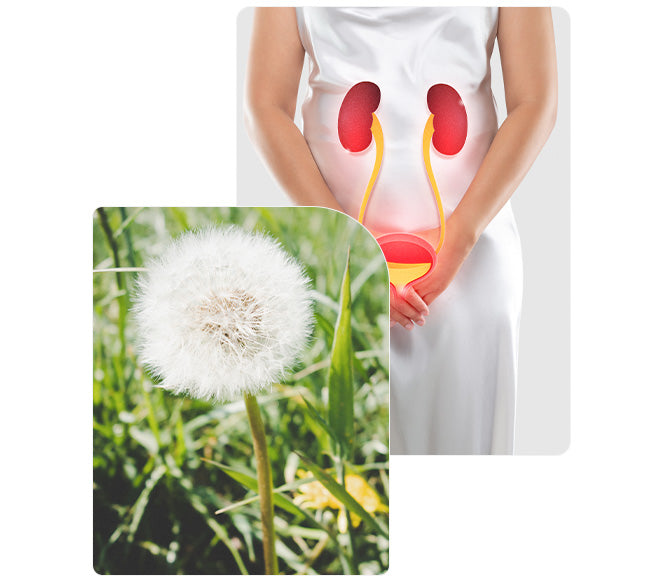 Urinary Tract Infections (UTI's) and a leaky bladder may occur when your bladder muscles are weak and likely infected with bacteria.
While bacteria would normally find a home among the cells of your bladder wall, it would prefer to attach itself to the D-Mannose molecules contained in the Bladder Relief 911 formula.
Once this attachment occurs, the D-Mannose and bacteria are flushed out with your urine. This means fewer bacteria in your bladder which helps support a healthy Urinary Tract.
Additional ingredients in Bladder Relief 911 such as Dandelion Root contain antioxidants that can address swelling and help TIGHTEN your bladder sphincters. Whether you experience the discomfort of UTIs or want to decrease your bathroom visits, Bladder Relief 911 can help!
Buy Now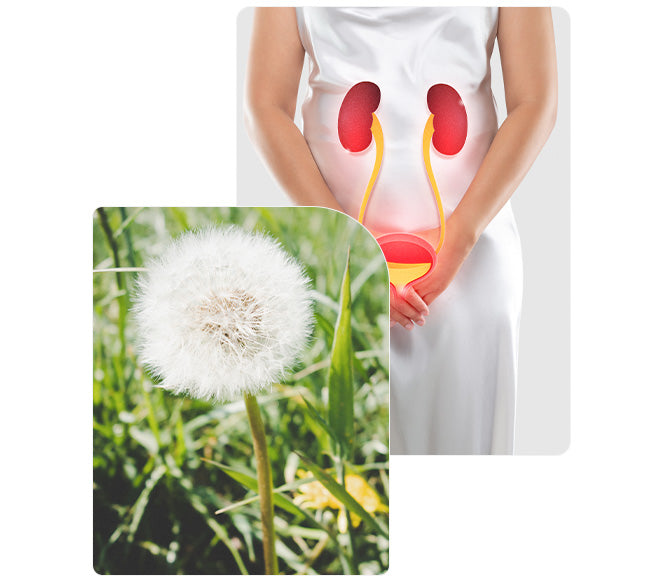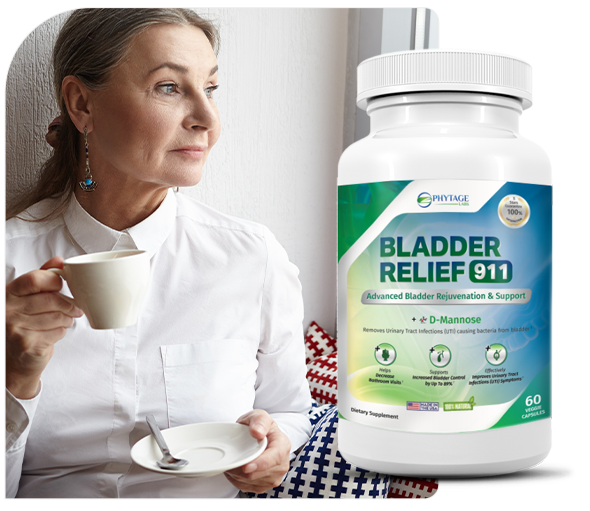 Bladder Relief 911 Benefits
Ingredients in our all-natural formula have been known to offer the following benefits: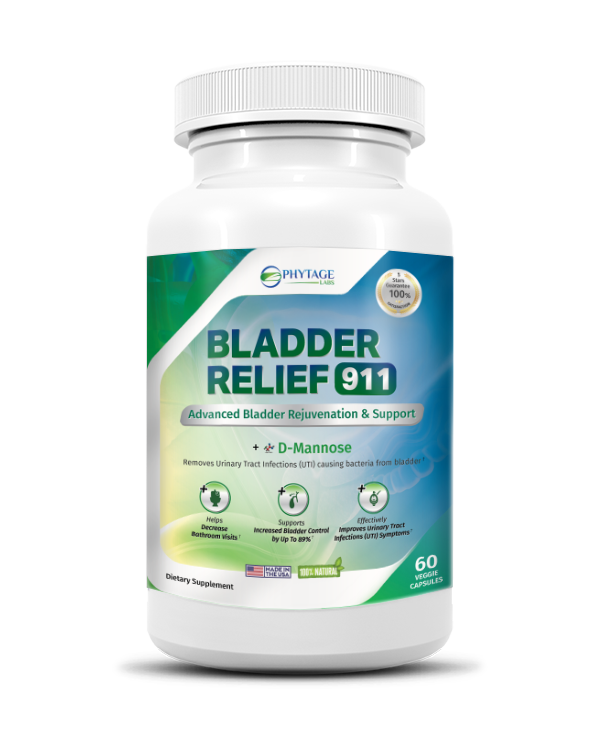 Helps Support Long Term Bladder Health

Get protection from bladder infections that may cause pain with urination, pelvic discomfort, or blood in the urine.

Helps Restore Your Confidence

By supporting the production of the collagen and proteoglycans your bladder wall is made from you'll soon begin to regain control.

Helps Strengthen Bladder Walls

No more waking up multiple times per night because you have to pee again. Enjoy a restful night of sleep and wake up refreshed.

May Help Moderate Bladder Swelling

Contains antioxidants that may help slow inflammatory swelling and even help support a healthy urinary tract.
Buy Now
Made With
All Natural Ingredients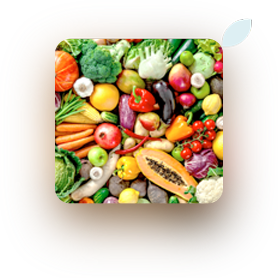 D-Mannose
A sugar/carbohydrate found in small quantities in different fruits and vegetables like broccoli, green beans, apples and peaches. Helps bind to bacteria in the urine and flush out of your body. May act as a prebiotic to balance out bad bacteria in your digestive system.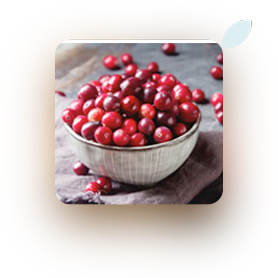 Cranberry Juice Powder
Contains polyphenols micronutrients packed with antioxidants to help support long-term urinary tract health. May help keep harmful bacteria from adhering to bladder wall cells.
Dandelion Root Extract
Contains antioxidants that can help protect and support your urinary tract and bladder.
Helps support your bladder sphincters.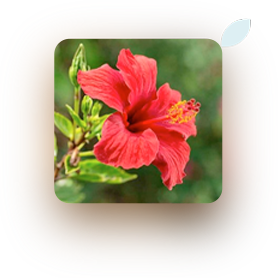 Hibiscus Flower Extract
Effective antibacterial that helps support the neutralization of candida albicans bacteria that have been shown to cause UTIs.
View Full Ingredients List
View Clinical Research
Buy Now
Other Products You May Like