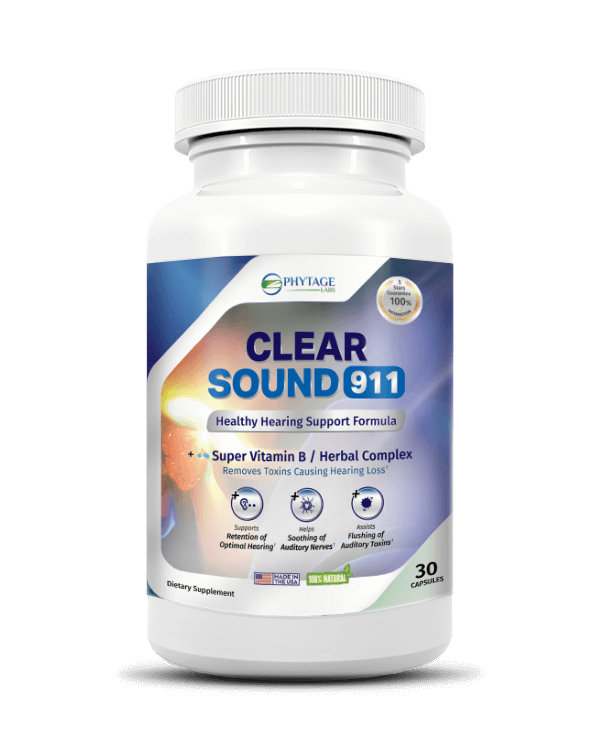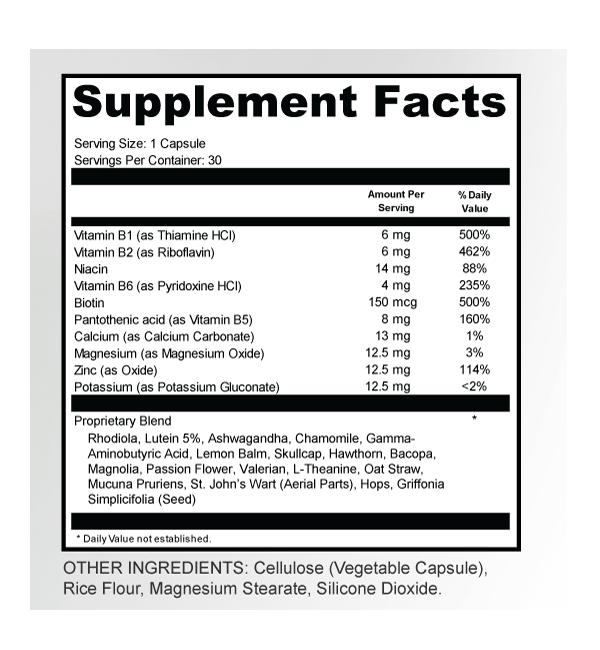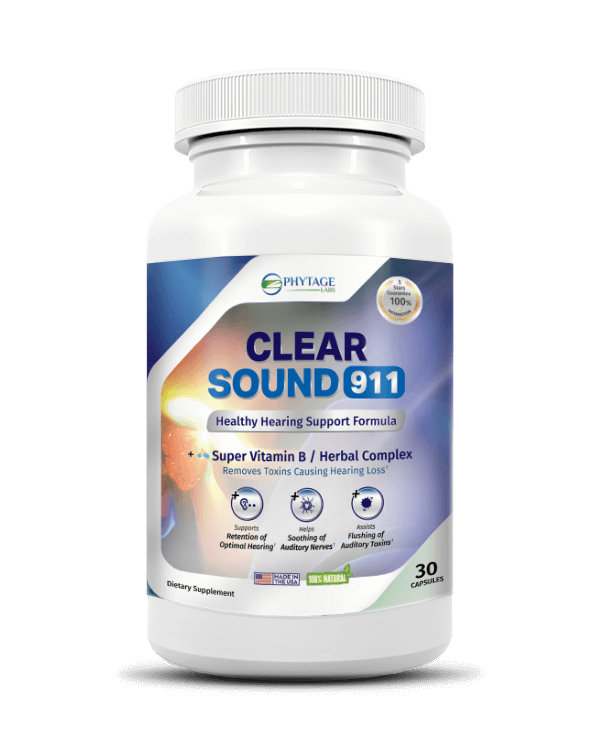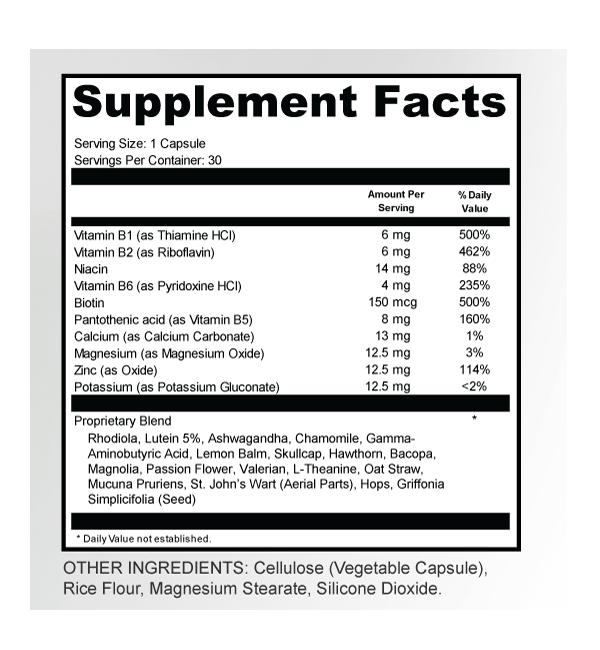 Clear Sound 911
Healthy Hearing Support Formula
Formulated with vitamins and minerals, Clear Sound 911 helps flush out toxin buildup responsible for hearing loss while also cleansing the auditory nerve network to support clearer and distortion-free hearing.
Flushes out auditory nerve toxins
Soothes auditory nerve network
Helps maintain optimal hearing
Slows down age-related hearing loss
Select Your Quantity
The PhytAge Labs Promise
All
Natural
Cruelty
Free
Money-Back
Guarantee
Made In
USA
Giving
Back
Non
GMO
About Clear Sound 911
Removes toxins causing hearing loss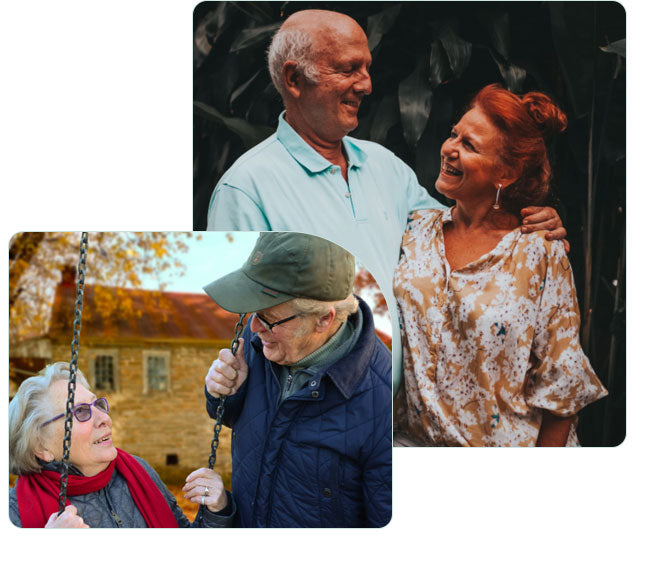 Hearing loss is actually caused by buildup of toxins in the brain and doesn't actually start in the ears themselves.
Clear Sound 911 includes a blend of vitamins and minerals that may help eliminate the toxins that damage auditory systems, preventing them from moving into your brain. It may also help repair the damage caused by toxins and support restoration of the auditory transmission network in the brain to facilitate clearer hearing.
Buy Now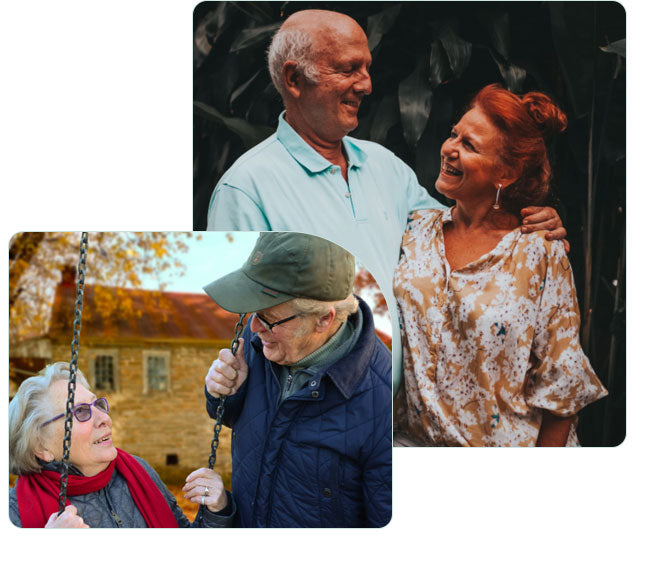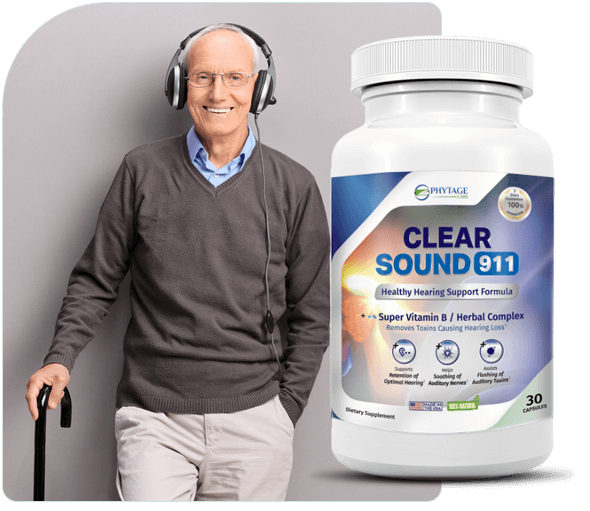 Clear Sound 911 Benefits
Ingredients in our all-natural formula have been known to offer the following benefits: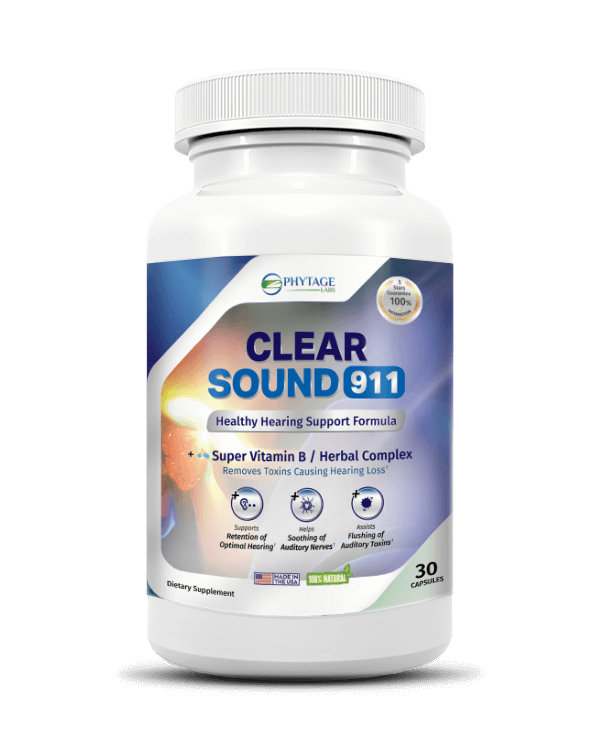 Flushes Out Auditory Nerve Toxins

Helps remove the toxins that interfere with the brain's network associated with auditory transmission.

Soothes Auditory Nerve Network

Helps soothe and calm the parts of the central nervous system that affect hearing, reducing ear ringing, buzzing and clicking.

Supports Optimal Hearing

Helps repair nerve damage due to the auditory toxins, helping to restore normal hearing.

Reduces the Risk of Age-Related Hearing Loss

Protects and reduces damage to the auditory nerves in the ears and brain.
Buy Now
Made With
All Natural Ingredients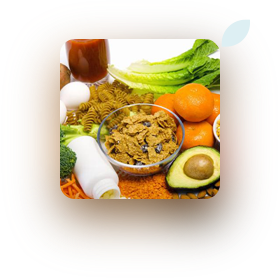 Vitamin B1 (Thiamine)
Supports the health of the nerves in the cochlear region in the ear which supports optimal and distortion-free hearing. It also helps soothe the nerves that transmit auditory signals to the brain to maintain hearing.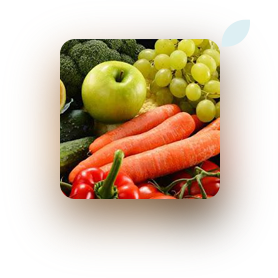 Vitamin B3 (Niacin) & Zinc
Supports muscle relaxation to support healthy blood flow to the tiny blood vessels that supply blood to the inner ear. This helps support healthy & clear hearing, reducing tinnitus symptoms.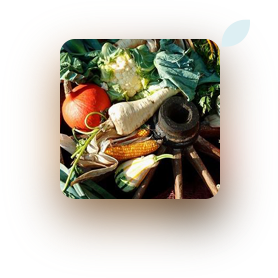 Biotin
Antioxidants help reduce free-radical damage to the nerve tissues in your inner ear. This helps reduce the chances of hearing loss by up to 20% in some cases. It also reduces auditory inflammation.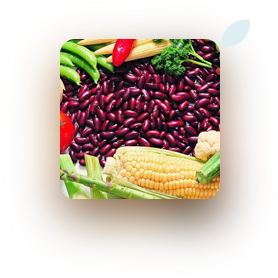 Vitamin B5 (Pantothenic Acid)
Supports nerve health related to auditory transmission. It also helps repair auditory pathways to the brain to reduce symptoms of tinnitus and hearing loss.
View Full Ingredients List
View Clinical Research
Buy Now
Other Products You May Like