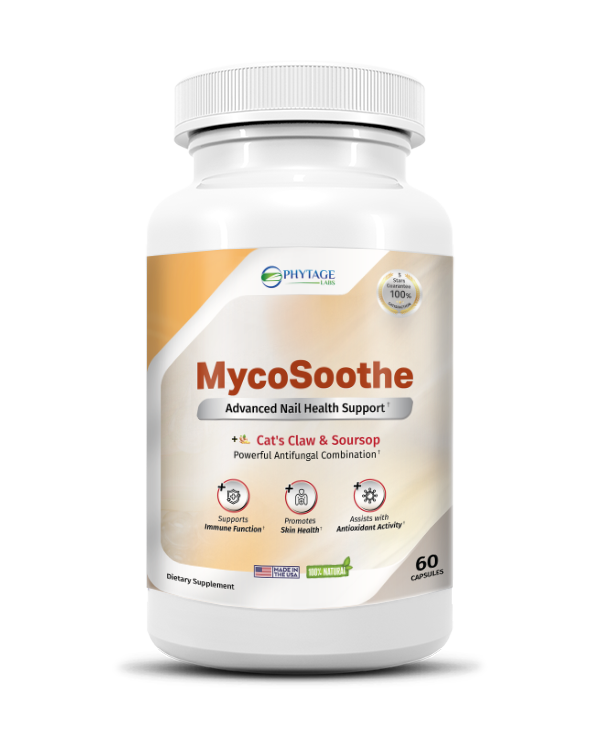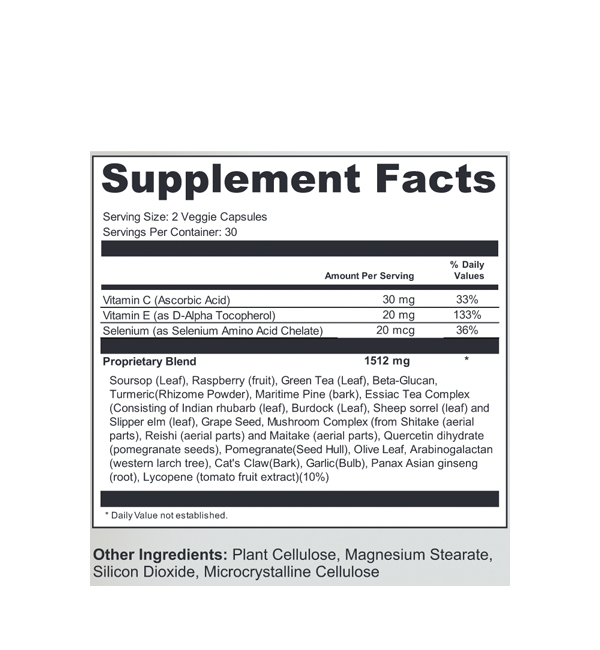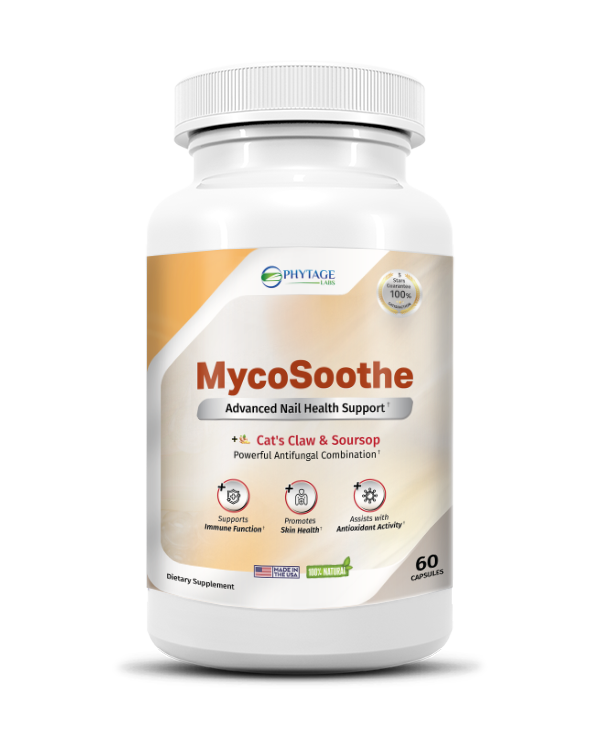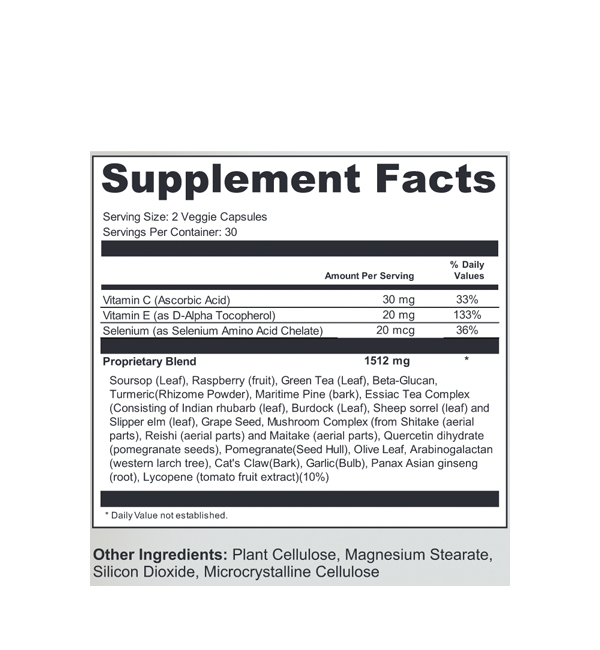 MycoSoothe
Advanced Anti-Fungal Nail Health Support Formula
Years of experiments, research and analysis have finally brought forward an advanced nail, skin and hair fungus-fighting solution. Cat's Claw, Soursop, Curcumin, Garlic and other powerful ingredients contained in MycoSoothe have antibacterial, antioxidant and natural antihistamine properties that even go to work on both your immune system and cardiovascular health.
Helps control fungal cells at any stage
Helps enhance your immune response
Helps protect your body from the symptoms of aging and illness
Select Your Quantity
The Phytage Labs Promise
All
Natural
Cruelty
Free
Money-Back
Guarantee
Made In
USA
Giving
Back
Non
GMO
About MycoSoothe
Protection Against the Root Cause of Nail, Hair and Skin Fungus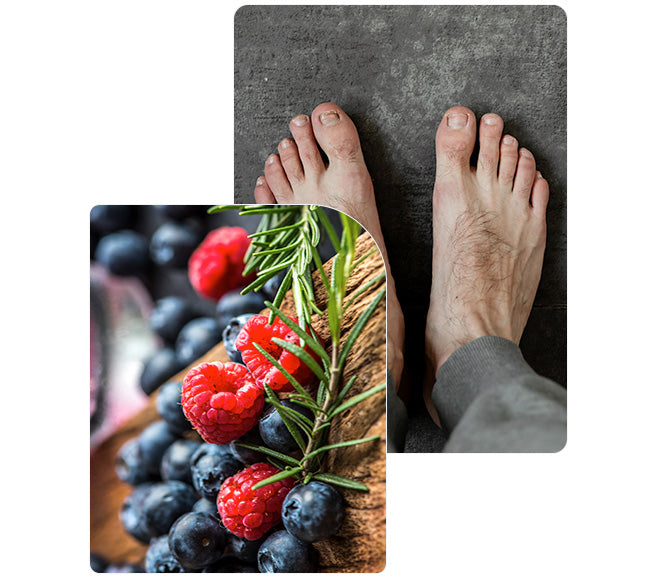 Skin, nail and hair fungus may sometimes be lasting, but MycoSoothe can protect you from these effects. The antifungal combination of Cat's Claw and Soursop immediately begins to use its bioactive compounds to actually attack the fungal cell wall, which prevents the fungi from replicating. Plus, its anti-bacterial, antioxidant and anti-inflammatory properties battle against other painful side effects like swelling, infection and even more serious health challenges.
Cat's Claw also powers MycSoothe with a triple-punch combo, joining with Curcurim and Garlic. Together, they tackle the remaining free-flowing fungi that may be still swimming around in the bloodstream. By binding to the receptor sites, these three ingredients act as natural "fungus identifiers," which will actually start to purify your blood. This creates cleaner, fuller and less toxic blood, allowing you to experience a level of oxygenation you haven't felt in years!
Buy Now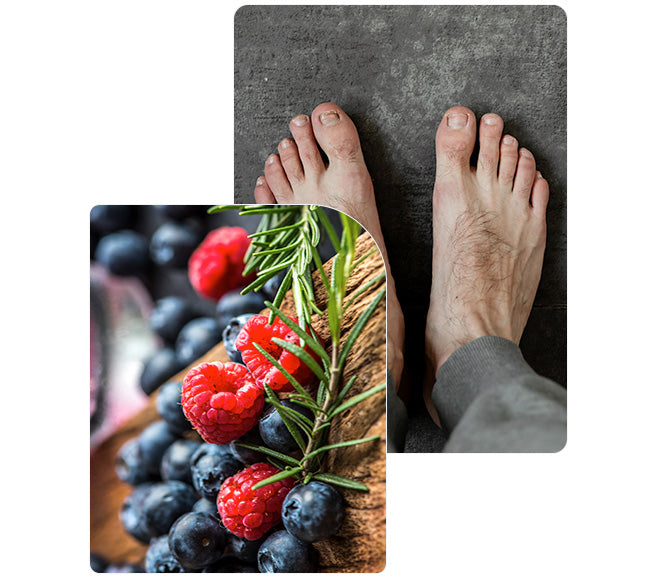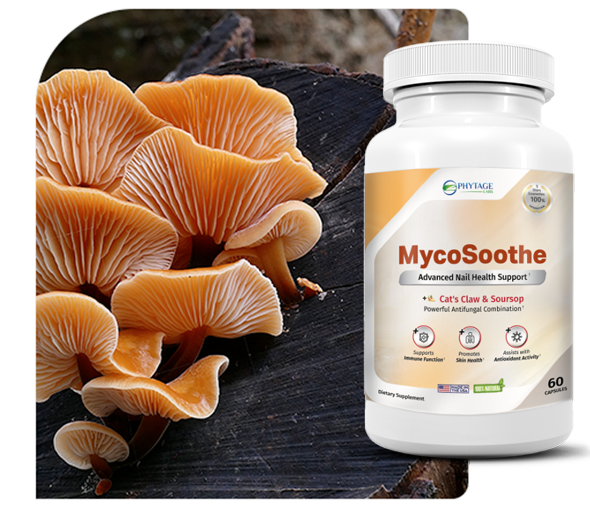 MycoSoothe Benefits
Ingredients in our all-natural formula have been known to offer the following benefits: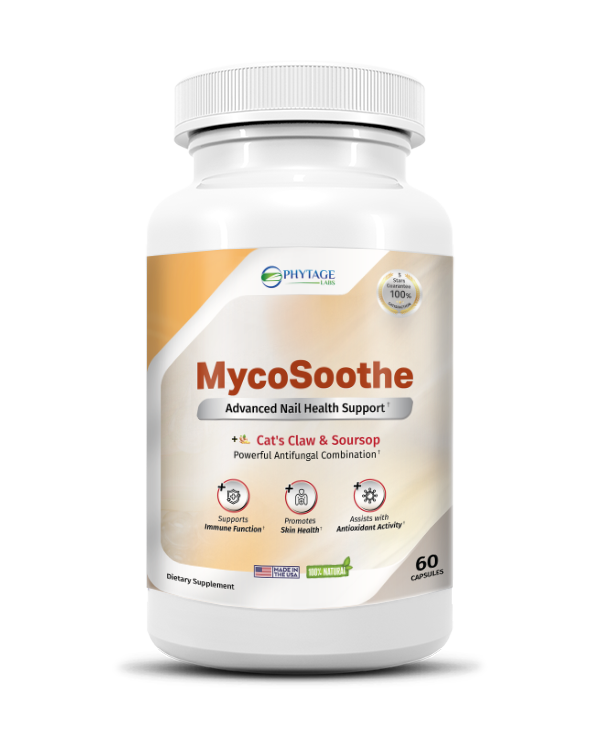 Helps Strengthen Your Immune System

Get protection against many viruses and fungi while supporting a wt-sustaining cellular functions.

Helps Diminish Yellow Nails

By helping neutralize the bacteria strains lurking in your body that are responsible for a significant proportion of all toenail fungus infections.

Helps Reduce the Risk of Metabolic Diseases

Enjoy better overall well-being and energy by helping support a healthy heart, blood sugar, and body weight.

Improved Quality of Life

Help overcome the symptoms of fungal infections. You'll live with less discomfort, plus help put an end to unsightly nails, skin and hair.
Buy Now
Made With
All-Natural Ingredients
Cat's Claw
The worst enemy to any fungus, Cat's Claw stops production of the enzymes that fungus needs to grow, and then cuts off the fungus' supply of nutrients, so it can't spread and feed on keratin.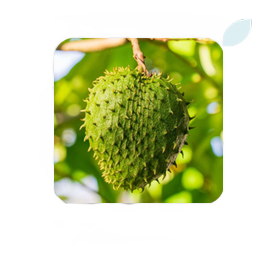 Soursop
Soursop engages its bioactive compounds to attack the fungal cell wall, which prevents the fungi from replicating, and uses its anti-bacterial, antioxidant and anti-inflammatory properties for a healthier environment.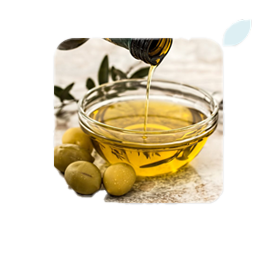 Olive Oil Leaf Extract
Olive Oil Leaf extract joins forces with all-natural Pomegranate to specifically target nail fungus on the hands and feet, which can promote a healthy body and bring back your former quality of life.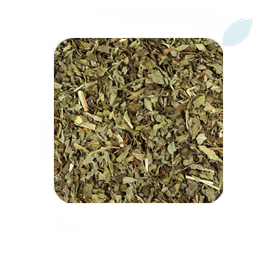 Essiac Tea Complex
Essiac Tea Complex was initially discovered in 1922, and this fungus-fighter is PACKED with anti-inflammatory antioxidants, immune supporters and unique compounds shown to inhibit those fungal enzymes. This will starve off your fungus even faster!
View Full Ingredients List
View Clinical Research
Buy Now
Other Products You May Like