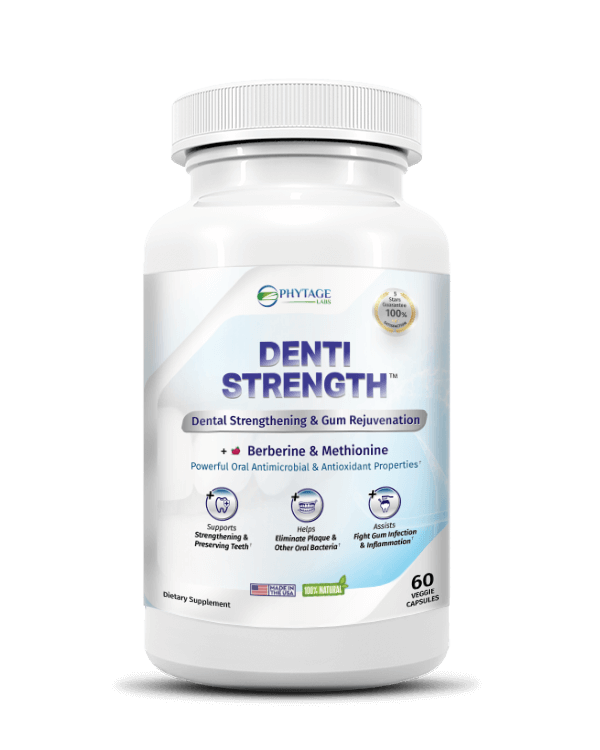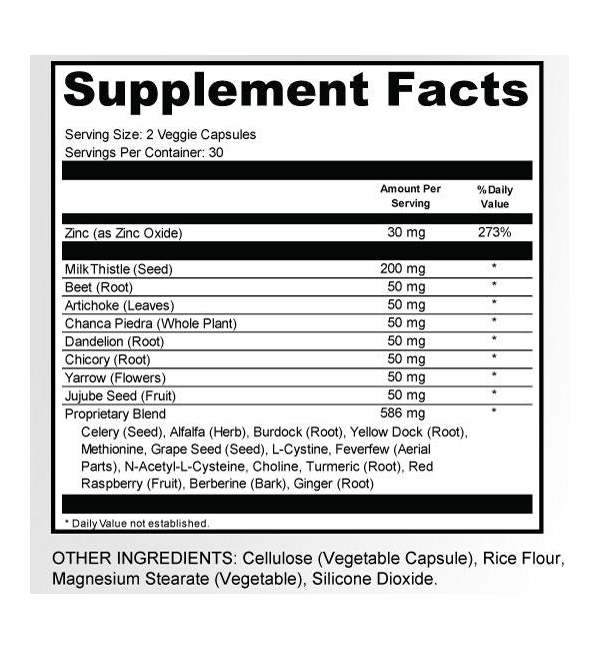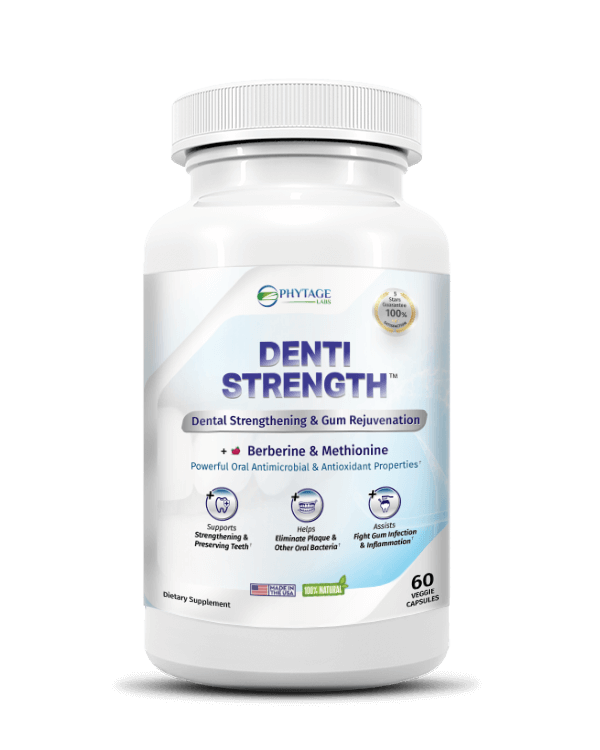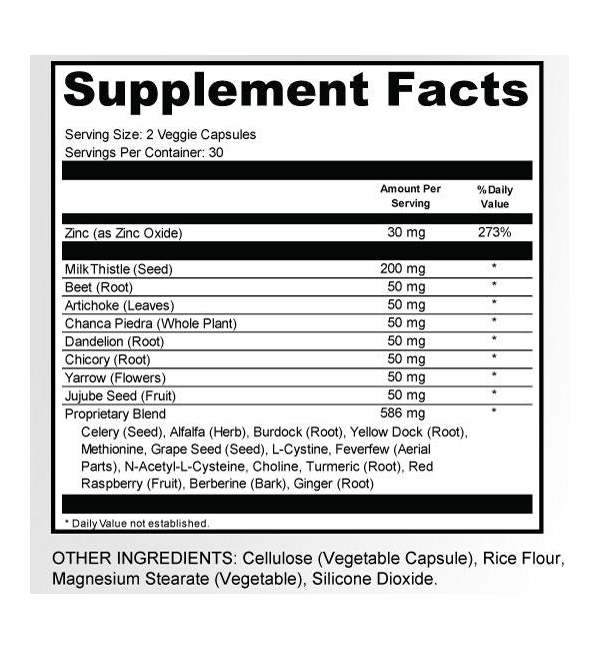 Denti Strength™
A Healthy Solution for Teeth & Gums
Denti Strength™ is an all-in-one solution that strengthens teeth, repairs gums, eliminates bad breath, and so much more. It also provides nutrients that combat the hardest-to-fight issues by reaching areas where topicals cannot.
All-in-one dental supplement
Strengthens & preserves teeth
Fights plaque & bacteria
Fights gum infection & inflammation
Oral antibacterial & antioxidant support
Select Your Quantity
The Phytage Labs Promise
All
Natural
Cruelty
Free
Money-Back
Guarantee
Made In
USA
Giving
Back
Non
GMO
About Denti Strength
Use Denti Strength for Healthy Dental and Gum Support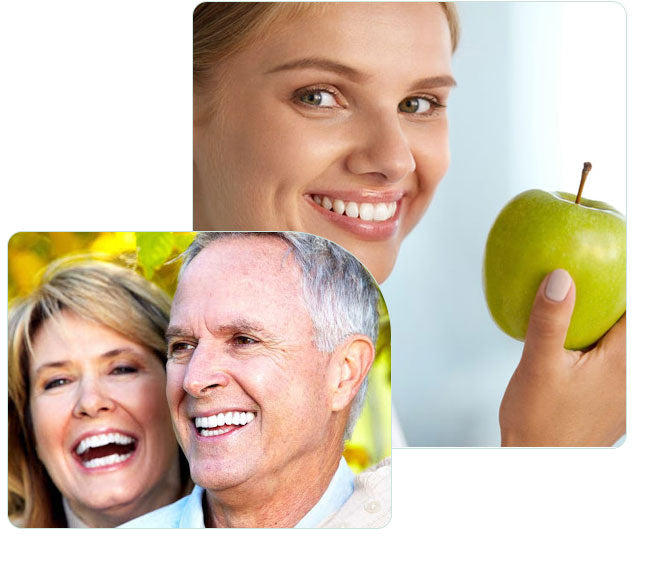 Denti Strength™ is the natural dental health solution that helps you fight the never-ending bacteria that accumulates in mouths. As microscopic bacteria eat away at your gums, it's also chewing away at the roots of your teeth, and the bacteria will continue to feast, spreading almost like cancer.
Denti Strength™ provides you with nutrients that combat the hardest-to-fight issues by reaching areas where topicals cannot. It has the potential to create a natural cement that repairs and strengthens the bonds of your teeth and helps clean up the effects of toxic metals in your mouth.
Buy Now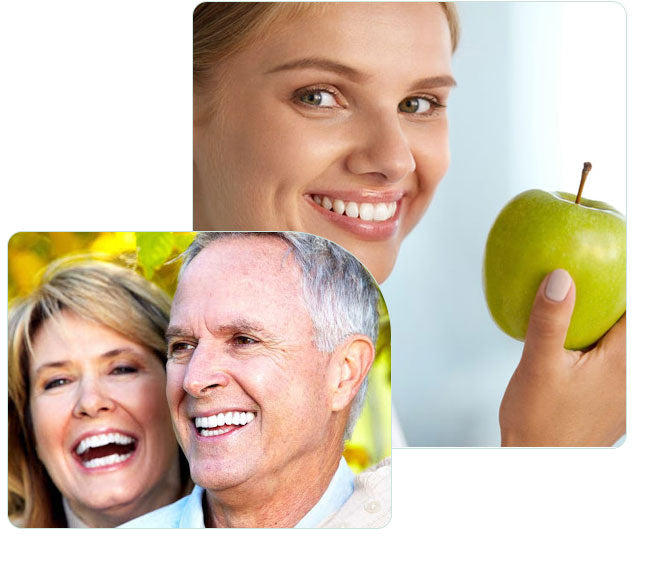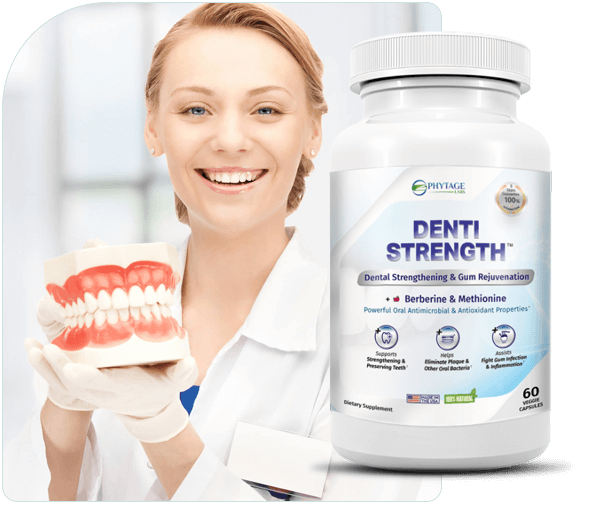 Denti Strength Benefits
Ingredients in our all-natural formula have been known to offer the following benefits: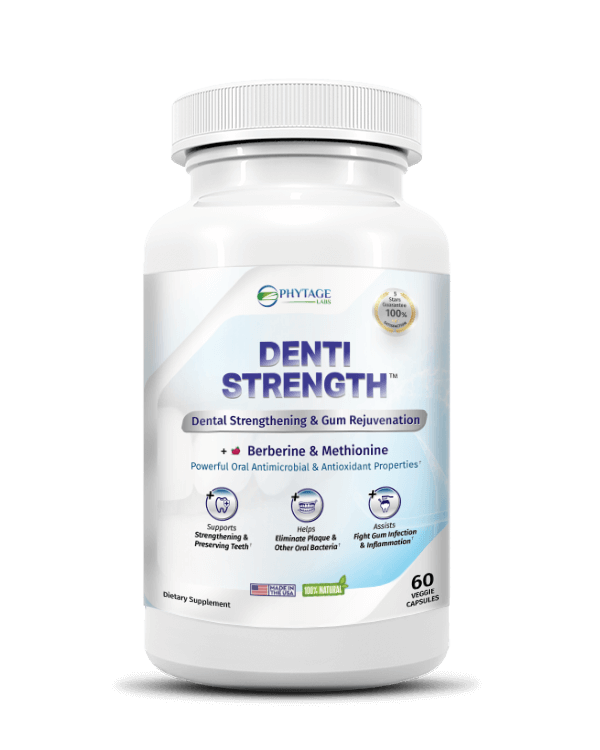 Eliminates Plaque & Bacteria

Helps break up existing plaque & tartar while also offering antibacterial support to prevent their build-up in the future, providing natural gum disease treatment.

Improves Teeth Strength

Provides holistic dental care and strengthens the teeth crown, tightens loose gums & restores the teeth's connection to the roots.

Fights Gum Infections

Supports healthy teeth and gums by reducing the build-up of harmful bacteria & microbes to fight gum infections, including bleeding, inflammation, & redness.

Eliminates Bad Breath

A natural bad breath remedy that detoxifies & purifies the mouth by removing bacteria responsible for embarrassing bad breath.
Buy Now
Made With
All-Natural Ingredients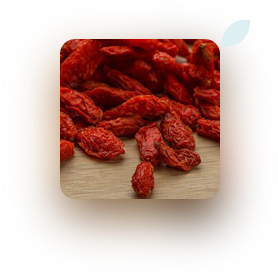 Berberine
To break up existing plaque and tartar.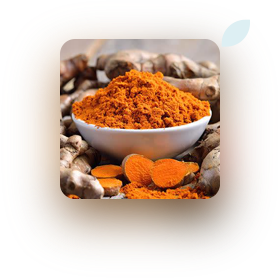 Turmeric
To remove plaque and fight against bacteria and inflammation.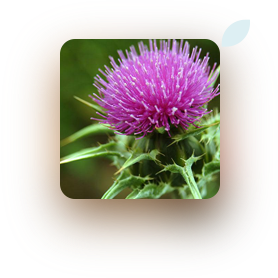 Milk Thistle
To clean up and detoxify your mouth.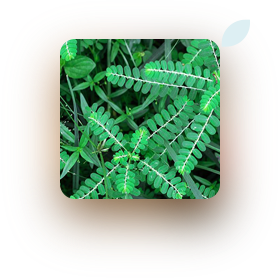 Chanca Piedra
To purify the mouth and assist in the prevention of bleeding and inflammation.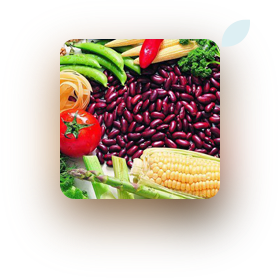 Yarrow
To tighten loose gums and strengthen your teeth's connection to their roots.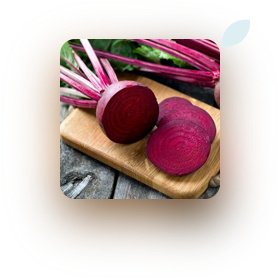 Beet Root
To stop tooth decay and power up your saliva's healing properties.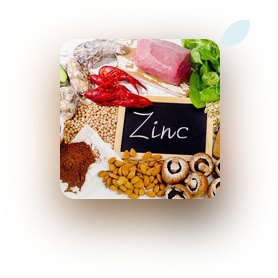 Zinc
To strengthen the crowns of your teeth and fight against the growth of plaque and bacteria.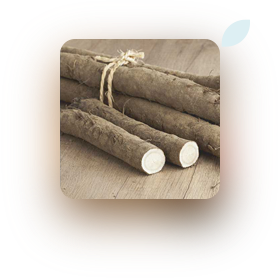 Burdock Root
To balance mouth bacteria as well as detoxify your gut.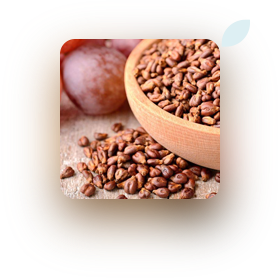 Grape seed extract
To fight off bacteria and help prevent infection.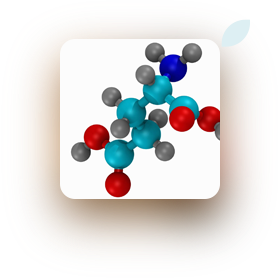 Amino acids
To detoxify and help prevent infections.
View Full Ingredients List
View Clinical Research
Buy Now
Other Products You May Like