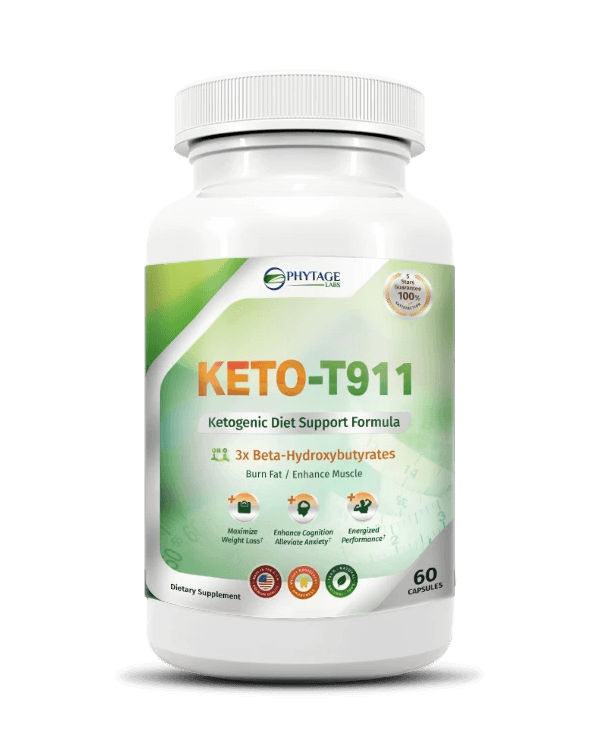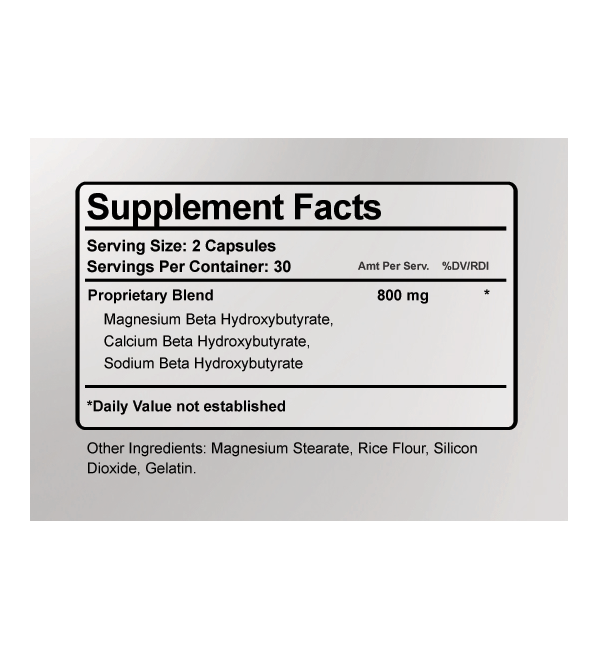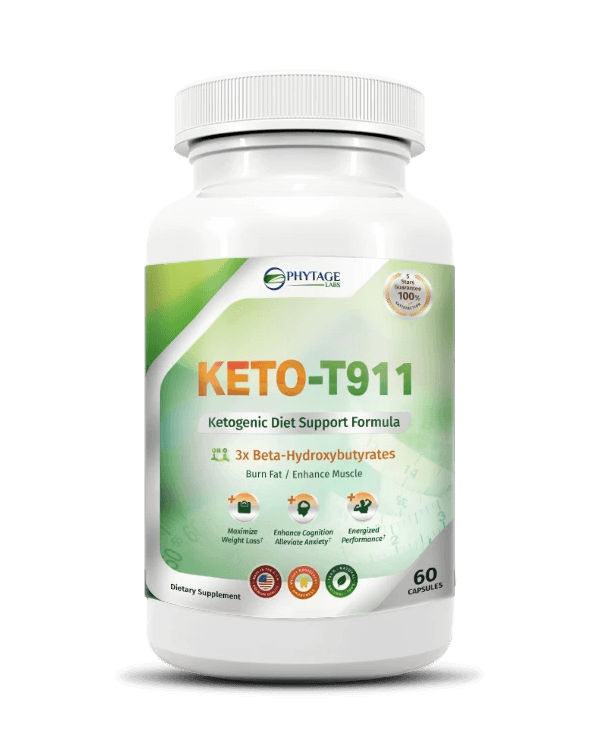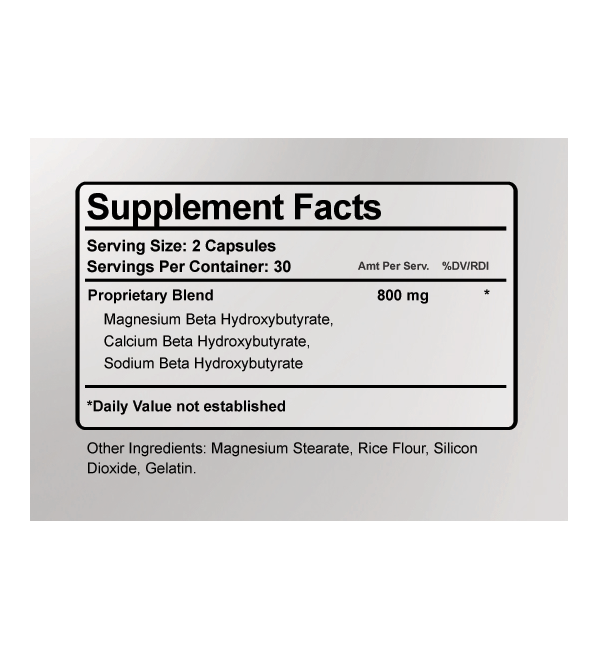 Keto - T911
Ketogenic Diet Support Formula
Enriched with 3x Beta-Hydroxybutyrate (BHB) including Sodium BHB, Calcium BHB, & Magnesium BHB, the Keto supplement trigger natural ketosis & may help support weight loss, improved metabolism & higher energy levels.
Maximize Ketogenic Weight Loss
Supports Healthy & Enhanced Cognition
Boosts Natural Metabolic Rate
Ramps Up Energy & Performance
Select Your Quantity
The Phytage Labs Promise
All
Natural
Cruelty
Free
Money-Back
Guarantee
Made In
USA
Giving
Back
Non
GMO
About Keto - T911
Safe, Quick & Maximum Weight Loss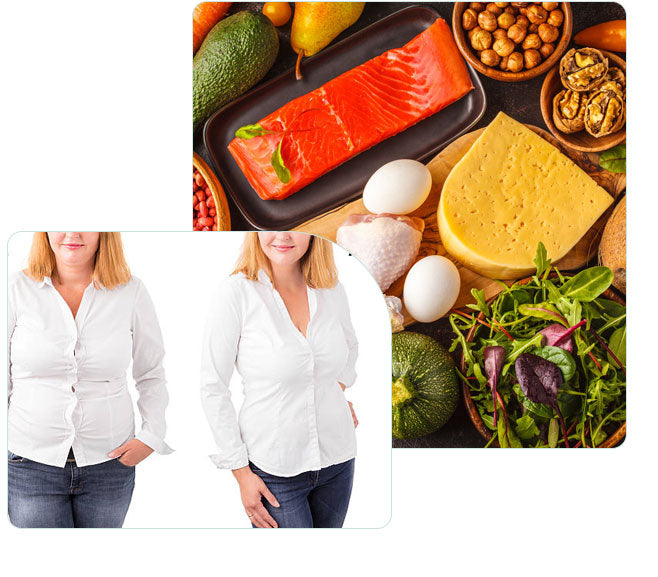 Keto-T911™ contains three (3) forms of these ketones called beta hydroxybutyrate (BHB); sodium beta hydroxybutyrate, calcium beta hydroxybutyrate, and magnesium beta hydroxybutyrate that naturally fuel your muscles, heart and brain during periods of low "empty calorie" (high carbohydrate) intake.
Keto-T911™ makes the diet you love all the more effective. While on a Keto-T911™ diet plan, simply take away the "empty calories" from your favourite meals and continue eating the tastiest parts of them all - and you lose weight.
Buy Now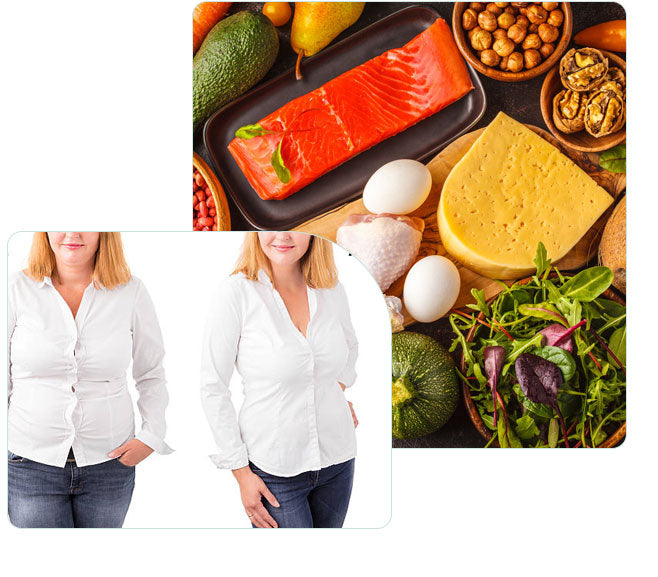 Keto - T911 Benefits
Ingredients in our all-natural formula have been known to offer the following benefits: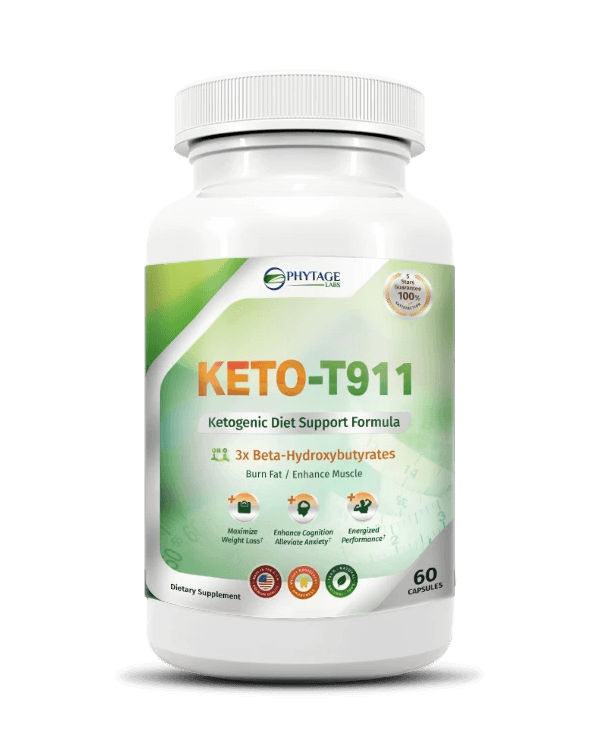 Triggers Natural Ketosis

The Ca, Na, Mg BHB Salts in the formula help trigger natural ketosis, a state where the body burns fat for fuel, instead of carbs.

Boosts Energy Levels

Replenishes energy stores across the body to give you the extra edge to perform with more vitality all day long.

Enhances Cognition

Ketosis also helps reduce brain fog & mental fatigue, thereby improving cognitive acuity, clarity & focus.

Maximizes Weight Loss

Helps your body achieve the state of ketosis faster & stay in the state of ketosis longer to help boost weight loss.
Buy Now
Made With
All Natural Ingredients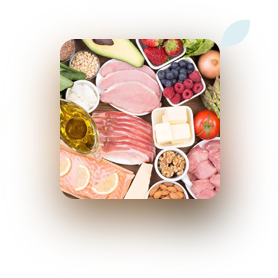 Beta Hydroxybutyrate (Magnesium, Calcium, Sodium)
When eating an ultra-low carbohydrate diet, the body switches from burning glucose to fat. As the liver breaks down fatty acids, it generates ketone bodies which serve as fuel for the brain, heart, and muscles in times when carbohydrates are in short supply. In addition to eating low carb, the body also switches to running on ketones during periods of fasting, such as overnight while we sleep. Beta-hydroxybutyrate (BHB) is the most abundant of the three ketone bodies created by the liver, accounting 78% of the total ketones in the blood. It's used as energy by some cells of the body when sugar levels are low, helps nerves and the brain to work better and is used energy by muscles in the body to improve exercise ability.
View Full Ingredients List
View Clinical Research
Buy Now
Other Products You May Like