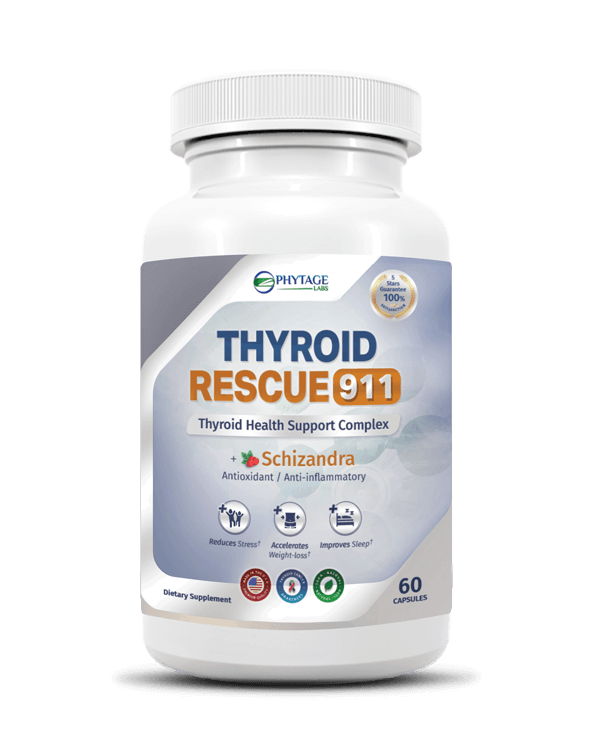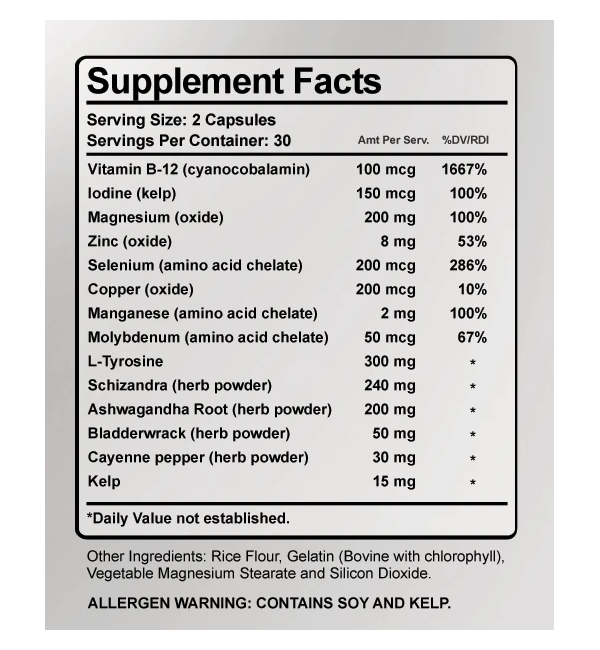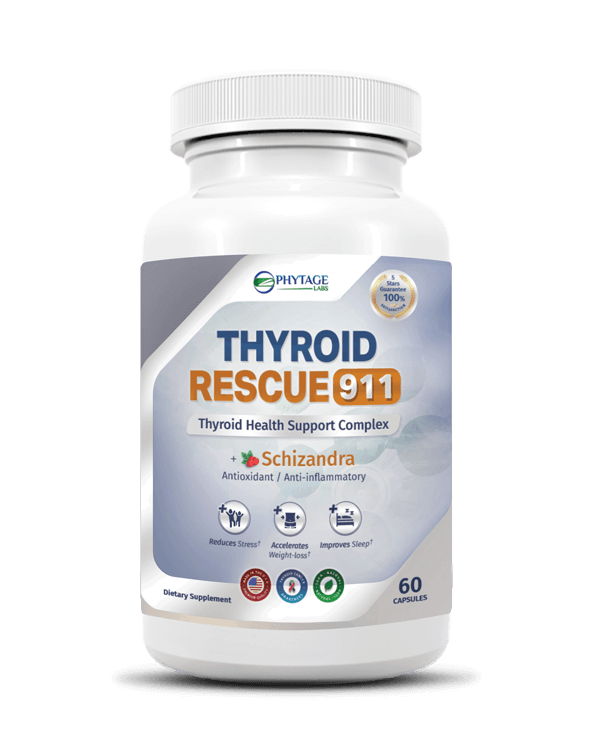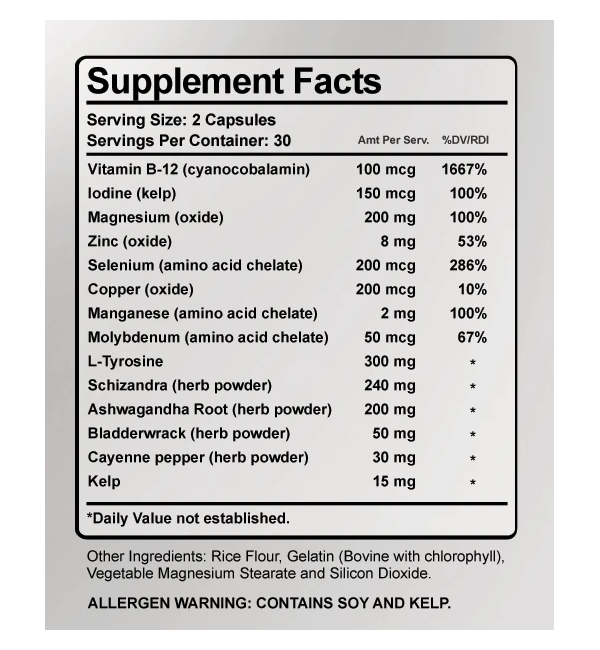 Thyroid Rescue 911
Thyroid Health Support Formula
Formulated with a blend of proven antioxidants, amino acids & anti-inflammatory ingredients, the formula works to support optimal functioning of your thyroid gland, maintaining optimal harmony, balance & overall health.
Restores thyroid gland health & functioning
Reduces oxidative stress symptoms
Supports healthy & restful sleep cycle
Accelerates natural weight loss
Select Your Quantity
The Phytage Labs Promise
All
Natural
Cruelty
Free
Money-Back
Guarantee
Made In
USA
Giving
Back
Non
GMO
About Thyroid Rescue 911
Restore your thyroid health today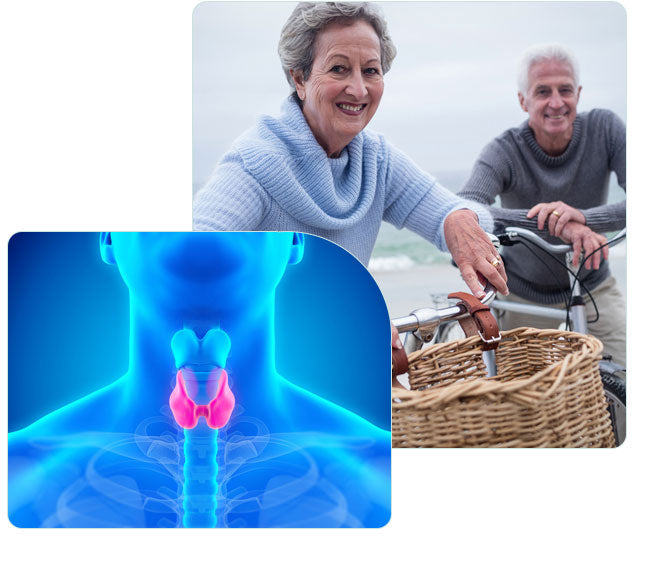 From your ability to maintain and lose weight, to whether or not you wake up feeling good or not. Your thyroid not only regulates your metabolism but affects practically every major system of your body.
Thyroid Rescue 911™ has been perfected for middle-aged individuals and beyond to give your thyroid what it needs to maintain optimal harmony, balance, and functionality. Thyroid Rescue 911™ contains a perfected list of powerful nutrients and vitamins, tested and shown in reports to fight thyroid imbalances. Get your thyroid on the path to restoring your weight, better mood, and overall health.
Buy Now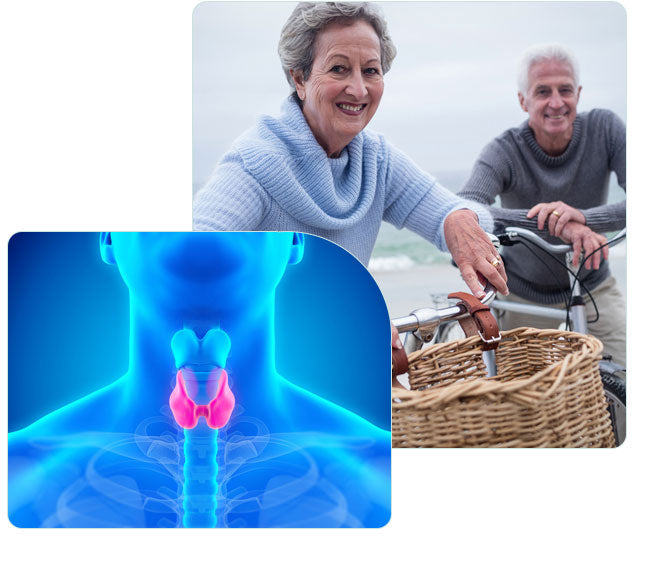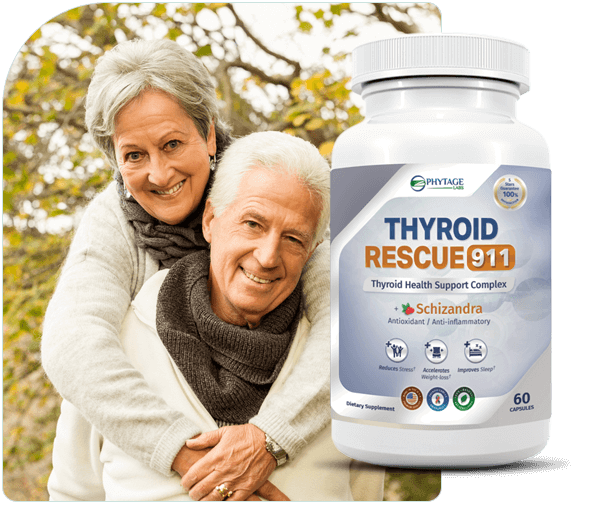 Thyroid Rescue 911 Benefits
Ingredients in our all-natural formula have been known to offer the following benefits: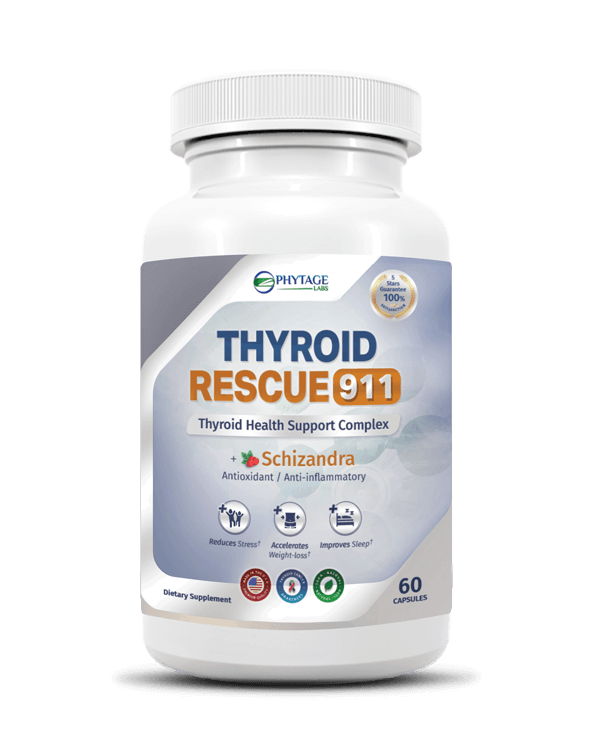 Restores Thyroid Health & Function

Includes Iodine & Selenium which help in restoring the health & function of the thyroid gland while supporting thyroid hormone production.

Antioxidant & Anti-Inflammatory Support

Helps protect the thyroid gland from free-radical damage caused by oxidative stress caused & inflammation.

Accelerates Weight Loss

Thyroid dysfunction may cause weight gain & obesity. The formula helps to maintain healthy thyroid function to support natural weight loss.

Supports Restful Sleep

By restoring the health of the thyroid gland, the supplement supports improved sleep patterns to help you enjoy a restful night of sleep and wake up refreshed.
Buy Now
Made With
All Natural Ingredients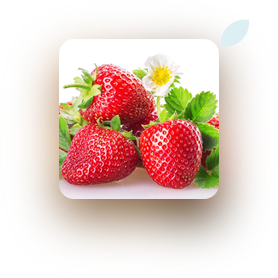 Iodine
Iodine is an element that is needed for the production of thyroid hormone. The body does not make iodine, so it is an essential part of your diet. Iodine is found in various foods (see Table 1). If you do not have enough iodine in your body, you cannot make enough thyroid hormone. Thus, iodine deficiency can lead to enlargement of the thyroid (goiter – see Goiter brochure), hypothyroidism (see Hypothyroidism brochure) and to intellectual disabilities in infants and children whose mothers were iodine deficient during pregnancy.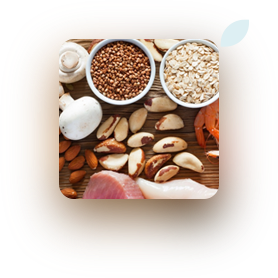 Selenium
Selenium is a crucial nutrient for everyone's health. It's essential to thyroid hormone metabolism, reproduction, DNA synthesis, and it protects you from infection and damage resulting from oxidative stress. Selenium is a mineral that's naturally found in some of the foods we eat. It's also added to foods to fortify them and can be taken as a dietary supplement. Your body doesn't make selenium, so the only way you can get it is through food and/or supplements.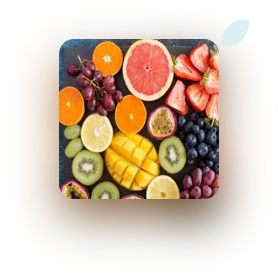 Zinc
Research has shown that both hypothyroidism and hyperthyroidism result in zinc deficiency. It also plays a role in the functioning of the immune system. Low zinc levels have been found in obese people. Zinc is needed to convert T4 into T3, so this mineral is a must.
View Full Ingredients List
View Clinical Research
Buy Now
Other Products You May Like